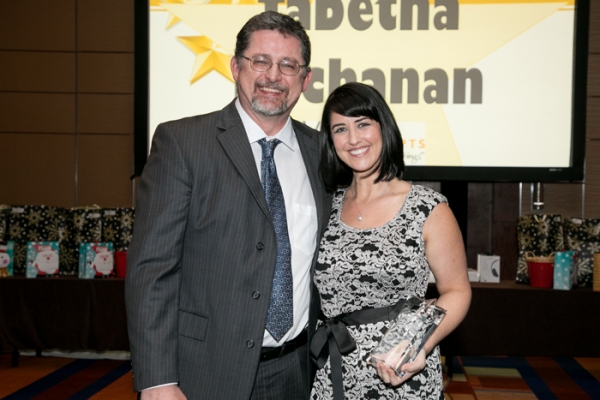 2017 Star Award Winner Tabetha Buchanan
A Fidelity Engineering 2017 Star Award was presented to Tabetha Buchanan by Dan Drury.
Our team as a whole has been working hard and it was very difficult to narrow choices and a number of people deserve these awards. Thank you to everyone for your hard work and dedication.
The second Award goes to a person who has worked very hard the past couple years helping us growing from small to mid-sized company.
Tabetha Buchanan, Human Resources Manager here at HVAC Concepts.
- Dan Drury, President & Partner, HVAC Concepts