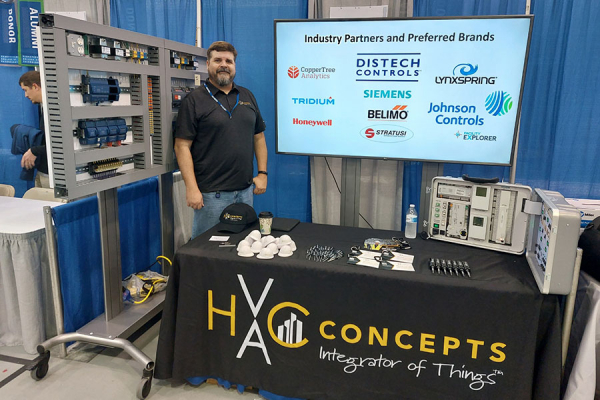 Pennsylvania College of Technology Career Fair Fall 2022
Tuesday, October 4, 2022
10:00 AM – 4:00 PM
Bardo Gymnasium
Desired majors: BBC, BBI, BBL, BBT, BBV, BGD, BSI, HV
Employment type: Full-time
Visit the Pennsylvania College of Technology Career Fair Website.
HVAC Concepts - A Fidelity Company will be returning to the Pennsylvania College of Technology's Fall Career Fair on October 4th! Make sure to visit our table in the Bardo Gym to learn more about our fantastic team and discuss your potential future careers with us! Click Here to learn more about all our opportunities and apply today!
Buildings are where we do things and buildings are at the heart the Internet of Things (IoT). As an end-to-end Building Automation and IoT Master Systems Integrator, HVAC Concepts is in the business of making buildings, equipment, and many other intelligent device based systems (IoT) work and perform optimally. This optimization leads to our customers realizing significantly greater energy and operational efficiencies, as well as increasing systems longevity. HVAC Concepts is also a systems integrator of choice for working inside some of the most data security sensitive facilities in the world for both government and private sector customers.
HVAC Concepts has been a pioneer in open integration practices combined with 24/7 real-time alarm monitoring and management services. HVAC Concepts continues to provide these practices and services today, thus affording our customers the best balance of having a dependable partner in HVAC Concepts and the freedom of choice in the future. HVAC Concepts knowledge, experience, and integrity are key attributes to our past and continued success. HVAC Concepts strives to do things right the first time and our culture is based in standing behind the work and services we perform for our customers. HVAC Concepts continually invests in the people that make HVAC Concepts successful to ensure they are empowered to meet our customers needs and expectations. We believe in making each other at HVAC Concepts better so our customers can believe in us.
Please stop by to talk to us. We look forward to meeting you.